Digital Giysiler Geliyor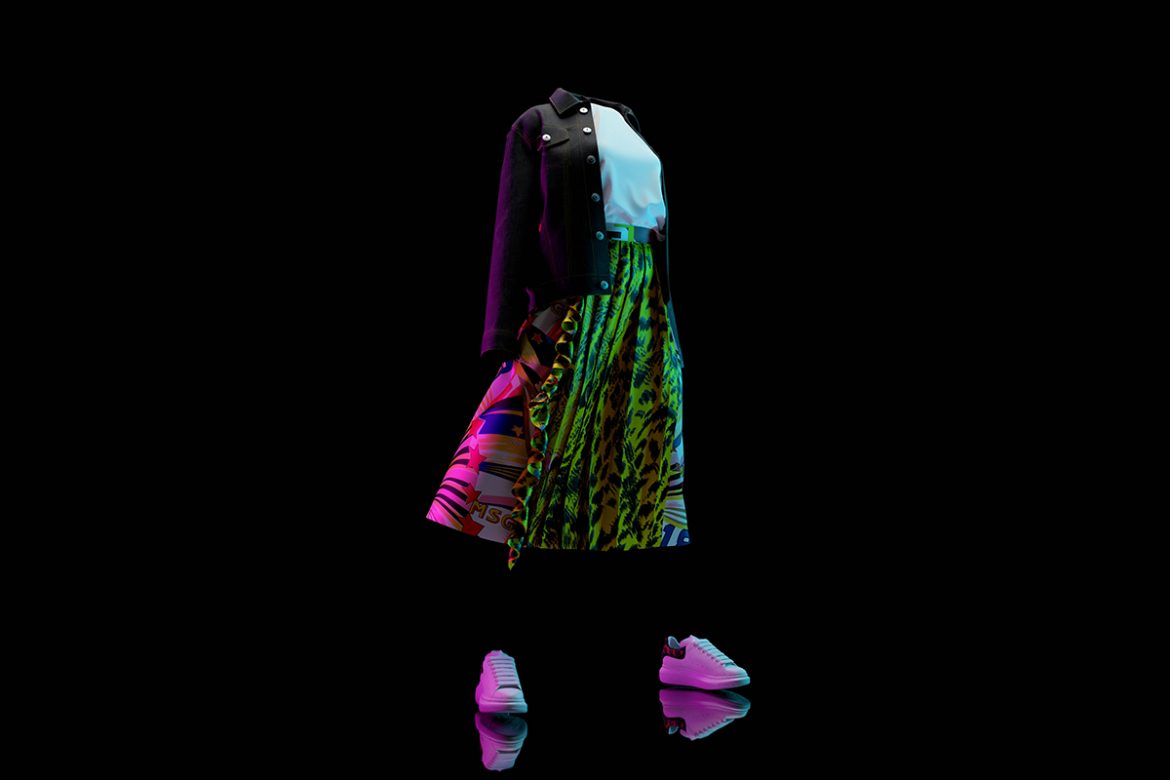 Gerçekte sahip olamayacağınız bir giysiye ne kadar öderdiniz?
Giderek daha da dijitalleşen yaşam tarzımız moda endüstrisine de yön vemeye başladı. Bunun sonucu olarak da, başta kulağa çılgın bir fikir gibi gelse de 
sanal giysiler
tasarlayıp satan modaevleri ortaya çıktı.
Dijital giysilerin özellikle de Instagram'la hayatımıza giren 'influencer' kavramıyla birlikte bir talebe dönüştüğünü söylemek mümkün. Influencer'lar onları takip eden hayran kitlelerinin karşısına her gün farklı giysilerle çıkıyor ve ardından büyük bir ihtimalle o giysi bir daha o kişi tarafından giyilmiyor.
Günümüzde moda endüstrisinin gezegenin en büyük sorunu olan iklim değişikliğine yaptığı negatif etkinin hava ve deniz yolculuklarının toplamından bile fazla olduğu biliniyor. Bu da sıfır emisyonlu sanal giysileri bir anda çok çevreci bir tercih haline getiriyor. 
Bu giysileri tasarlayıp üretenlerde başı çeken iki markadan ilki Norveçli 
Carlings
, ikincisi ise Amsterdam'daki tasarım stüdyosu 
The Fabricant
. Süreç ise şöyle işliyor, siz siteye girip giysinizi seçiyor ve satın alıyorsunuz. Ardından onlara bir fotoğrafınızı gönderiyorsunuz ve fotoğrafınız seçtiğiniz giysiyi 'giymiş' olarak size geri gönderiliyor.
Özel tasarımlı dijital giysilerin fiyat etiketleri de gerçek tasarımlarınkinden kat kat düşük. Böylece bu giysiler, çevreci olmalarının yanı sıra moda sektörünü daha ulaşılabilir ve demokratik kılmalarıyla ikinci bir avantaja daha sahip olmuş oluyor.
Bir başka avantaj ise gerçek materyallerden tasarlanmadıkları ve aslında 3D görseller oldukları için sınırsız hayal gücüyle, olağan dışı giysilerin yaratılabilmesi.
Üstelik tıpkı geleneksel moda markalarının yaptığı gibi pop-up mağazalarda bu giysileri 'deneyebilme' şansınız da var. Bu da özel oalarak geliştirilmiş, projektör ve kamera içeren sihirli aynalarla yapılıyor.
Moda dünyasının geleceği sanal giysilerde mi şimdiden bunu kestirmek zor, ancak bu konseptin giderek popülerleştiğini düşünürsek ünlü modaevlerinin de koleksiyonlarının bir kısmını dijital olarak üreteceği öngörüsünü rahatlıkla yapabiliriz.
---
0
Order website 65% -reduced . .
Famous Quotes for you
"The way to get started is to quit talking and begin doing." -Walt Disney
NORTHKOALA.COM

Industrial solutions

Web tasarım

Koala Portal
WELLCOME TO NORTHKOALA.COM!
Sign in for a closer look at the website